Sponsors & Partners
Cat Haven is a charity that relies heavily on donations, memberships and especially sponsors. The following organisations have been particularly helpful and have our sincere thanks.
Hancock Prospecting 
Cat Haven has been the fortunate recipient of an exceptionally generous funding commitment spread over multiple years from Hancock Prospecting. This donation follows Mrs Gina Rinehart's longstanding personal support, spanning over many years, including the earlier provision of solar panels to help keep costs at Cat Haven down.
.
This substantial donation will ensure that Cat Haven can continue to run vital services and
provide care to the cats and kittens who come through their doors in need.
.
The areas benefiting from this gift are extensive and include:
Companion Cat Program – Assisting care facilities to home a cat to support the physical and emotional wellbeing of residents
Rescue Service – To purchase a new van to improve reliability and increase the reach of our Rescue Officer
Foster Program – Helping provide stressed, sick and scared cats supported care in a home environment
Emergency Veterinary Care – Contribution to help treat cats that need immediate vet treatment
Onsite Cat Housing – To assist in purchasing additional condos and provide upgrades to current housing
.
The success of Cat Haven's ongoing mission relies on the kindness of donors to continue providing compassionate care to thousands of cats and kittens each year. We appreciate the generosity of Mrs Gina Rinehart and her companies, with a mutual aim to provide better lives for the cats and kittens who need our help, because every cat matters.
Hill's Pet Nutrition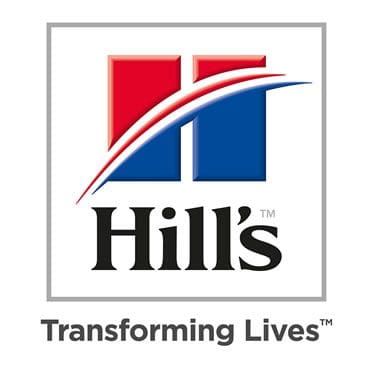 Hill's Pet Nutrition is a huge supporter of Cat Haven, not only to they donate food for our shelter cats to eat, they also help us with staff training, making sure we have food in stock for our customers and ensuring our cats have the highest quality diets possible. 
They offer Prescription Diet™, Science Diet™ and Ideal Balance™ pet foods, you can purchase these through our retail store or via their website HERE
Our Patron Michael Mischin
Virbac Animal Health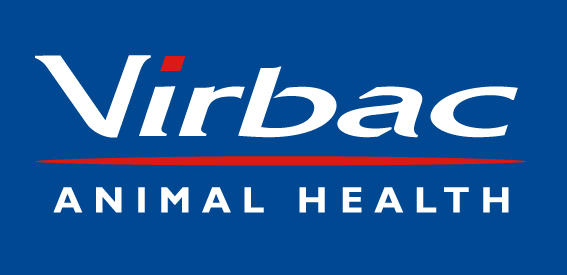 Cat Haven appreciates Virbac's support over the years, keeping our cats safe from flea and worming. Virbac (Australia) Pty Ltd is a specialist animal health company with its core business in sheep and cattle products, veterinary pharmaceuticals, a wide range of pet care products for dogs and cats, plus a broad range of products for horses. Check out some of their amazing resources HERE
Petbarn Foundation 
Cat Haven thanks PetBarn Foundation for not only being one of our External Adoption Centres and housing cats in their City Farmers and PetBarn stores, they also support us with their donations through the giving tree in December each year. 
PetBarn helps us give every cat the care, love and support they need to find a new home. 
Check out their website HERE
Chandler Cat Litter
A huge thanks to Chandler Cat Litter for taking care of our kitty litter needs! Chandler® and Fussy Cat® Litter are made from 100% Natural Attapulgite Clay sourced proudly from Geraldton, WA. They are renowned for their effective odour-control and long-lasting performance and is proven to be the best choice for cats and their owners. Get yours HERE
Perth Cat Hospital

Perth Cat Hospital understands that cats and their owners can become very nervous about a trip to the vets, so we have done everything we can to ensure your kitty's health-care visit is as calm and relaxed as possible. Everything in our hospital has been specifically designed for cats. As soon as you walk in our front doors you, and more importantly your cat will feel the difference that a feline-only vet makes.
(08) 6489 2222
Elanco Animal Health
Elanco is a global leader in animal health dedicated to innovating and delivering products and services to prevent and treat disease in farm animals and pets, creating value for farmers, pet owners, veterinarians, stakeholders, and society as a whole.
Visit their website HERE
Lawnswood
Pet Cremation Perth, honouring a lifetime of unconditional love.
We're here to support you in any way we can
As a team of pet lovers, we understand how much your pet means to you, and how hard it can be to say goodbye. Pets bring so much love and joy into our lives, creating special memories that last a lifetime. Our pet cremation services offer a heartfelt way for you to honour the life of your pet, while ensuring you have all the support you need.
Visit their website HERE
Envirapest
Envirapest are currently the highest ranked  pest control company in Western Australia. Recently, Envirapest were awarded the prestigious title by our governing body AEPMA by being awarded the National Pest Manager of the Year for 2022 – under 10 employees. Envirapest were recognized and honoured for customer safety, our technical innovations and our genuine environmental commitment.
Visit their website HERE
LunaQ WA/Kanga Markets 
LunaQ and Kanga Markets have been such good supporters of Cat Haven over the years, they support us with allowing us to have stall at their events and donating a portion of their profits to Cat Haven.
Visit their website HERE